© pg. 300
PUBLICATIONS
FEATURED ON
VANILLA—LOVE AT FIRST SIGHT MANIFESTO
VANILLA, adjective: unexciting, boring, bland, standard. Preferring an activity or thing in its basic and unmodified state. Refers to vanilla ice cream. Used when expressing a preference for having something the traditional way.(+) Synonyms: plain, simple, banal, ordinary, unflavored, neutral, common, generic, conventional, normal.
MANIFESTO. We believe in the crossbreeding of conflicting influences and attitudes into something uncertain, inconsistent, paradoxical but still organic, like a mongrel dog. We don't like 'love at first sight' stuff, we want doubt, hesitation. Between Black and White we go for Grey.
* * * * *
LATEST NEWS
201526th SEPT.PALETTE n°06 TRANSPARENT
from A to B (fear of B) SS15 Capsule has been featured in PALETTE No. 06: Transparent, recently released by VICTION:ARY.
"As the latest addition to the well–loved colour–themed collection PALETTE, PALETTE No.6: Transparent kicks off the new cycle of design practice where visibility is called into question. In three sections sorted by opacity, transparency and then everything in between, this book unveils the mutable visual experiences of transparency and how they can be achieved through the inventive use of materials, paper and printing. Encompassing brand identities, product packaging, photography as well as installations, the 110 select works demonstrate how transparency is interpreted anew in design."
201518th MAYPRESENTING SS15 SACK PACKS SERIES
Page Three Hundred is proud to announce from A to B (fear of B) MMXV Spinoff Sack Packs Series, now available for orders.
20151st APR.BEHIND COLLECTIONS
Page Three Hundred has been featured in Behind Collections—Graphic Design and Promotion for Fashion Brands, published by VICTION:ARY.
"From graphic identities to visual campaigns, Behind Collections introduces nearly 130 clever works, all stand out due to the unique method of craftsmanship that was used to execute the fashion brand's and design concept."
201410th NOV.TIRADE MAGAZINE ISSUE No 4
Tirade Magazine is a London–based independent fashion and art publication. Page Three Hundred 2014 Fall/Winter collection has been selected for 'Back to School' Editorial, published in Issue n.4
HEL
Page Three Hundred is a Turin–based Independent Clothing Label and Studio founded in 2014 by Gabriele Marchi and Maria Fernanda Barbero.Three hundred is the natural number following two hundred and ninety–nine and preceding three hundred and one.
LABEL
I.
Influenced by contemporary aesthetics and defined by a postmodern, skeptical, nonsense attitude, Page Three Hundred creates street style clothes with a sartorial approach, producing every single garment by hand, in Italy.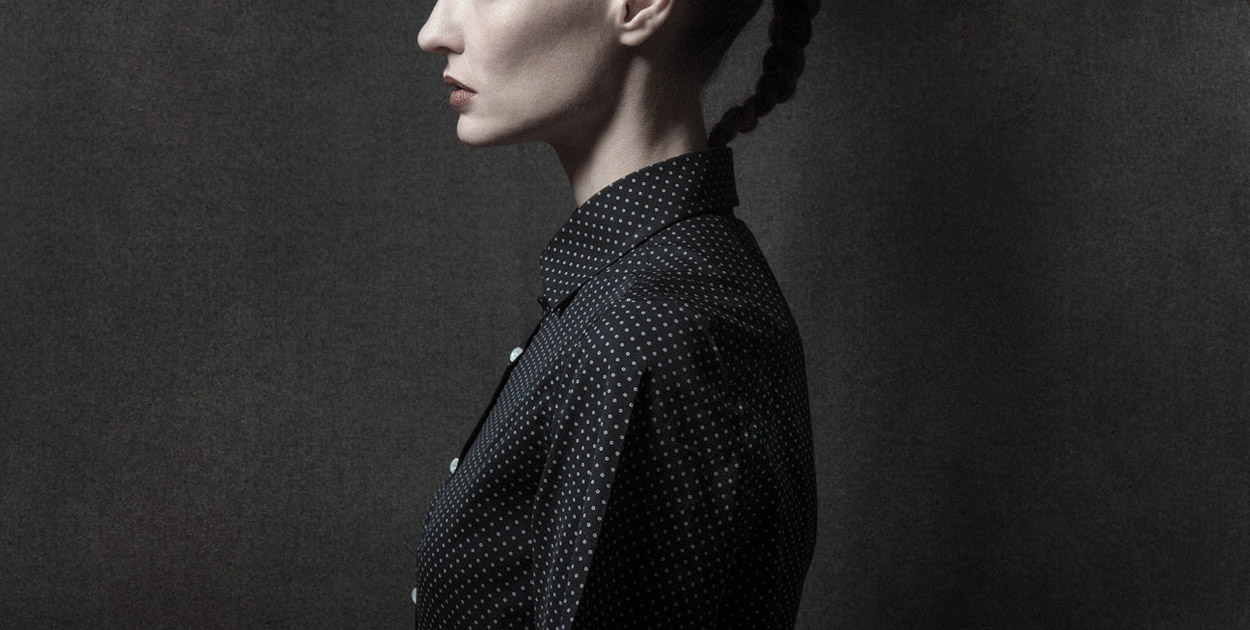 ( Printed Shirt, Flared Sleeve ) GRRRRREY, MMXIV Capsule Collection
WHOLESALE
P/T/H is now looking for sell–partners, stores and wholesalers to cooperate with. Drop a line if you're interested: hello@pagethreehundred.com
*
STUDIO
II.
Page Three Hundred is a multidisciplinary Studio focusing on Creative Direction, Fashion and Graphic Design.
The Studio designs and produces Visual Identities & Branding Systems, Editorial & Digital Material, Product Packaging and Installations, mainly favoring projects related to the fields of Culture, Art, Music, Fashion and Architecture.
*
CONTACT
III.
LO!