October 2015
An Excerpt from an Interview on:A2Z Fashion Magazine, 2nd B Issue — Blue
( ABOUT )"A2Z fashion Magazine is a London based print and online editorial magazine focusing on emerging and established talents in the worlds of fashion, art and culture.
A2Z publishes fashion stories produced by some of the industries freshest creatives both in London and beyond alongside insights and interviews with forward thinking designers and artists."
---
A lot of your work seems to be quite symbolic, starting with the name of your brand, Page Three Hundred. Is there a specific reason you chose to express yourself through such method?
(1) We are much more interested in the subjective interpretations of a content rather then in its didactic – objective description. It's inevitable that, as human being, we are led to attribute meanings and try to find logical explanations for what is not immediately and clearly understandable. There's an expression of Matthew Sullivan stating: "a half thought out expression is always heard by another as a whole expression"; we are fascinated by the ambiguity of how a decontextualized message can be perceived and comprehended, even enriched and completed by the reader. This kind of approach strongly affects the way we conceive our own work: we constantly try to embrace incoherence and non–linearity, to legitimize them. So the name Page Three Hundred reflects this method, this philosophy. A page is a physical support on which an idea can be concretized, expressed, spread. From the Holy Bible to Mein Kampf. Three Hundred is the non–idea, the non–message. Like any other number, it is pure, sterile, aseptic nonsense. It is a definite link in an endless chain. It is ordered, but meaningless. It is the paradox of a signifier which lacks any signified. It means nothing but itself.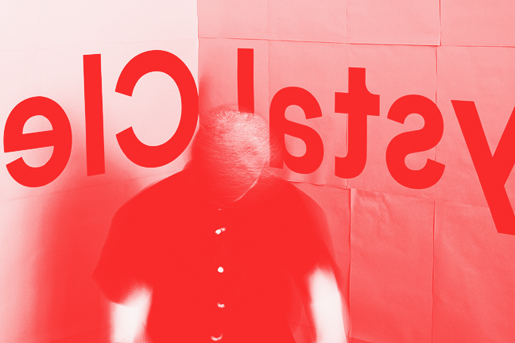 ---
You identify with both an independent clothing brand and a creative studio. Which do you feel more strongly towards?
(2) We could say both, in the same way, at the same intensity.
---
From the clean cuts in your graphic design, we can tell you've taken inspiration from Swiss style. Is that correct? If so, are there any reasons for this preference? How does it work with your label?
(3) The clean aesthetic typical of the modernist movement originated from the urge to cut off every unnecessary, redundant element in order to focus in a straight way on the message, to make it clearly and immediately understandable. Grid systems and structured visual languages aimed to emphasize this hyper–linear narrative through a formal organization, they contributed to convey principles of functionalism, objectivity and rationalism. Then the postmodern aesthetic of the 70s–90s took position against the orthodox, totalitarian conformism of modernist avant–gardes by dismantling every formal dogmas of clarity, synthesis and structure and every conventions such as legibility in favor of a chaotic, disordered, emotional, anarchic approach to design. What is happening nowadays, which could be defined as second postmodern wave or post–postmodernism (to which we strongly feel to belong), is a come back to an aesthetic and visual language typical of the late modernist design but with the denial of any ideology, with the paradoxical aim to make clearly legible a non–message. It is the contempt for linear narrative. It is the uneven mixing of antithetical forms and directions. The message is extrapolated from its context, exposed without any key to interpretation, without any critical connotation, without any point of reference, deprived of its own meaning. The message is that there's no message. The ideology is that there's no ideology. The meaning is that there's no meaning. Absurd is the new logic.
---
Do you take inspiration from literature? There are a lot of written words on your products, including the packaging. How does it affect your work?
(4) Indeed, we do take inspiration from literature as well as from philosophy, even from mathematics. One of our most inspiring figure is Bertrand Russell, physicist, logician and mathematician who, thanks to his Russell's Antinomy, had a remarkable role in demonstrating that the attempt to found the basis of mathematics entirely on logic led to a contradiction. His work was one of the main causes of the deep crisis concerning the certainties on which mathematics, physics and philosophy of the 20th century were based, and the resulting collapse of the positivist positions. We could say that he laid the foundations for what would become the postmodern thought. Regarding the use of written words in our work: we find textual content very interesting because of its ambivalence; it is a form of communication extremely straight as it doesn't add formal attribute to the content, resulting kind of neutral and invisible comparing with image–based content. But at the same time it is also a form of communication mediated by a codified – abstract system, so artificial and unnatural, in some way indirect. On the other hand the neutrality of textual content is balanced by typography, which communicates in itself, but in a more subtle, subliminal way.
---
You said your label is "Influenced by contemporary aesthetics and defined by a postmodern, skeptical, nonsense attitude". How does that relate to the fashion market, or even the current generation?
(5) We don't care much about fashion market. There's a contemporary trend on the way we enjoy subjects on new media, which caused the success of Tumblr or other websites like FFFFOUND!, which basically aggregate different contents — photography, graphic design, art, pornography, etc — all mixed together in a messy, unorganized way, favoring a more superficial consumption but not for that of lesser value, simply offering a more open interpretation free by imposed meanings. And we just feel to endorse this trend.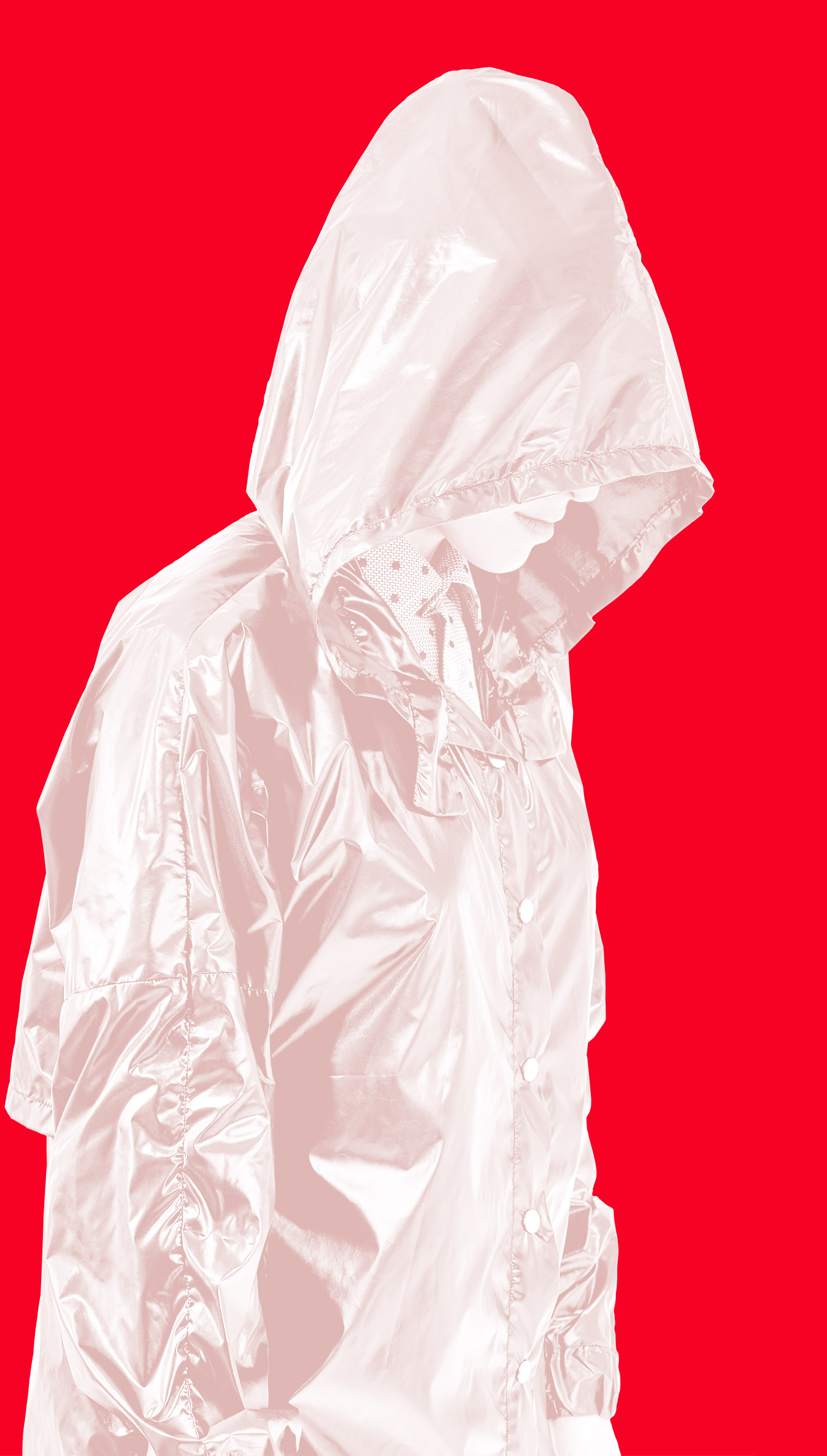 ---
Your GRRRREY collection deals with the concept of uncertainty and doubt. How is that shown through your garments?
(6) That concept is a sort of leitmotiv we try to carry throughout all of our works. It's more like a declaration of intent. We are fascinated by that feeling of uncertainty which takes place when we are at the same time and with the same intensity attracted and repelled by something, and we don't know yet if we'll love or if we'll hate that thing. Now, to be more specific about the GRRRRREY collection, we decided to show this mood through the use of basic forms and desaturated colours.
---
What makes Page Three Hundred differ from other independent clothing brands or creative studios?
(7) We don't feel the need to differentiate us from others brands or studios: instead, we feel proud to belong to a movement, to belong to a school of thought. Everything is derivative.